Copyright © 2001 - 2006 All Rights reserved.

Design by "Wiley Coyote Super Genius"


"Bunny" foaled June 2, 2004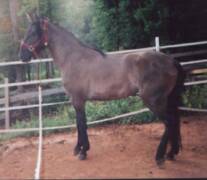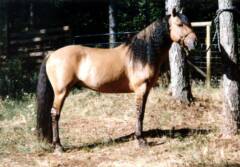 Sire:

Sulphur's Sioux Socks

Dam:

BR Lakota's Dream Weaver

Grandsire:

Sulphur's Chance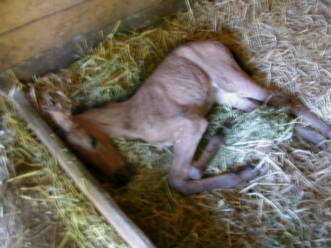 June 2,2004, two hours old

"Bunny" foaled June 2 at 7:30 am, a beautiful little dun with very primitive markings and no white markings.  We did not have to imprint her, she came right up to us and loved all of the attention she received.  Today she will follow us wherever we go, she will trailer load, stand to be clipped, bathed, pick up all four feet for trimming and she is a treasure to behold.

bunny is a true ambassador of the Sulphur breed and has captured the hearts of all that have met her.

This Sulphur filly is everything we had hoped for, very Spanish/Iberian in type as her Sire and Dam.  A true Sulphur's Chance Granddaughter with the intelligence and awareness of the Sulphur horse.  Bunny will be shown in the local shows this Spring as a youngster and when mature will move on to the larger shows.